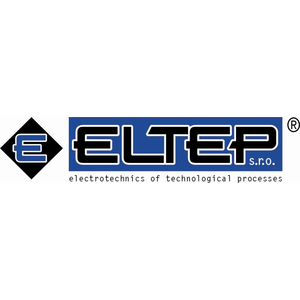 ELTEP s.r.o.
Czech Republic, Chrudim
Mr. Ales Horna, manager
Our core business is the delivery of hardware and software solutions of industrial automation for production and process technologies. In addition, our mechanical engineering department develops, builds and implements machines. Thanks to this profess...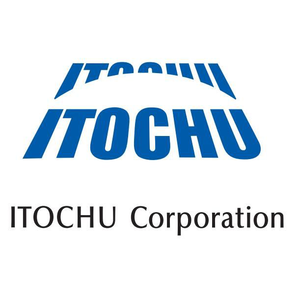 Itochu Corporation
Czech Republic, Praha
Mr. Jiří Brož, vedoucí kanceláře
ITOCHU is the general trading company that has evolved and grown over 150 years. With approximately 120 bases in 63 countries, ITOCHU, one of the leading sogo shosha, is engaging in domestic trading, import/export, and overseas trading of various pro...
LAKOVNA HAJDÍK s.r.o.
Czech Republic, Jablůnka
Mr. Milan Halašta, sales manager
Since 1989 Lakovna Hajdik became the largest customer coating shop in the Czech Republic with working three robotic lines for high runners and three manual production lines for low runners. Since that time we have seen the world in painting of differ...
MATEX PM s r.o.
Czech Republic, Plzeň
Mr. Tomas Mužík, director
MATEX PM has been renowned laser technology company from Czech Republic, Europe. We are one of technology leaders in challenging ideas and applications of high power lasers since 2005. Our mission is to offer best services to our clients, based on h...

PC International (Czech) s.r.o.
Czech Republic, Kněževes u Prahy 185
Mr. Pavel Jansa, Sales & Business Development Manager
Production and delivery of sound insulations (PVC + felt) for airconditioning industry. Looking for soundproof material PVC in sheets/rolls thickens 1 - 4 mm FELT in sheets/rolls, 5 - 15 mm thickenss, 400 - 1.200 g/m2 RUBBER antivibration sheets 1,5 ...

PRIMA BILAVCIK, s.r.o.
Czech Republic, Uhersky Brod
Mr. Miroslav Kubik, Sales Rep.
Sales, Technical Support, Service of Measuring Devices and Measuring Systems (WERTH, FARO, VISION, AICON, COORD, OPTACOM, ETALON, NANOFOCUS, STEINMEYER, TESA, VISION,STAHLWILLE, HELIOS PREISSER), Calibration Services, Metrology Training Courses

Smurfit Kappa Czech s.r.o.
Czech Republic, Zebrak
Mr. Jan Grof, account manager
Smurfit Kappa is an international company providing production of cardboard and packing service for several types of customers. In the industry field we are focusing mainly on automotive and electronics. Except producing cardboard boxes (incl. CKD bo...

TRADE LICENCE CONSULTING s.r.o.
Czech Republic, Plzen
Mr. Martin Viktora, CEO
TRADE LICENCE CONSULTING s.r.o. is customer service company working for industrial automatization producers in automotive and electronic industry. We provide our suppliers with customized solutions and technical assistence during the complete projec...